ABOUT US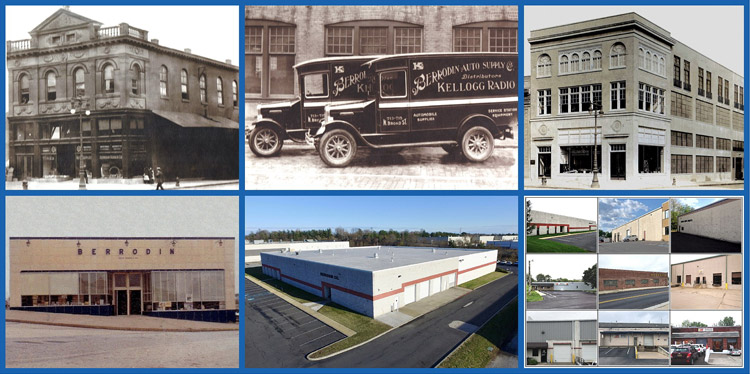 Berrodin Auto Supply Company was founded in 1905, during the infancy of the automotive aftermarket industry. Family owned and operated, we have steadily grown from a small one store operation in Philadelphia to an nine warehouse, 400 employee operation. As a Federated Warehouse member, we are part of a nationwide marketing group with unsurpassed manufacturer programs and services.

Our primary goal for the past 110+ years has always been Customer Service. To Berrodin Parts Warehouse, Customer Service means the following:


Determining the correct parts for your application.
When you telephone our call center, you talk directly to an experienced parts person. Every counterman has direct access to the Activant electronic catalog system, recognized as the most powerful and accurate cataloging system in the automotive aftermarket.
Having the parts you need in our inventory.
We take special pride in the scope and depth of our inventory. Our nine warehouses total 130,000 sq. ft. under roof. We stock over 100,000 SKUs.
Giving you the best price.
As part of the Federated Auto Parts group, we are able to pass along to you the savings from volume purchasing discounts we receive from our suppliers. Our prices are very competitive.
Getting the parts to you ASAP.
We realize you need your parts as soon as possible. Therefore we "shotgun" all of our parts deliveries. Our 150-plus delivery drivers are not bound by any preset routes or schedules.
Dealing with a competent Sales Staff.
Our dedicated sales staff is always on call to handle your requests and satisfy your needs.
Being able to look-up and order parts on your own.
If so desired, you can also check inventory status, pricing, and even order parts from us 24/7 through the internet. Even though we have grown quite a bit over the last century, we are still small enough to be able to provide superior, personalized service to all of our customers.